Storage space in the spacious rear garage
Relaxed on the road with the vans from Carado: high load capacity, compact, narrow and under seven metres vehicle length. There is room for everything you need on holiday in the spacious garage.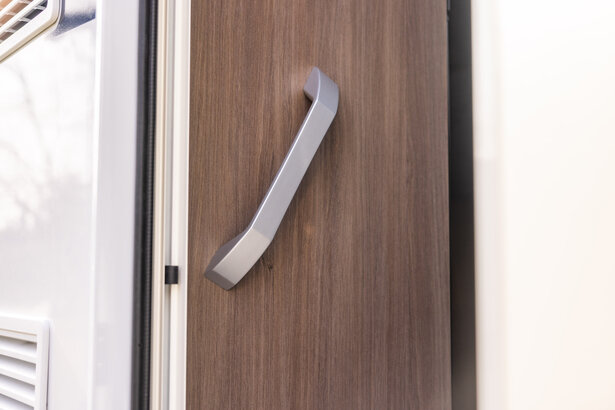 Getting on board made easy
With the electric step and the ergonomically mounted handle on the side galley, getting into the cab is made easy.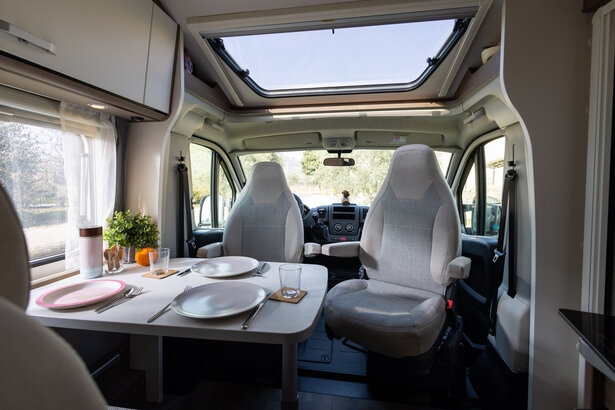 More light through the window in the cab sunroof
With the cab sunroof, the living space is flooded with natural light. This provides pleasant light while driving, cooking or lingering in the semi-dinette.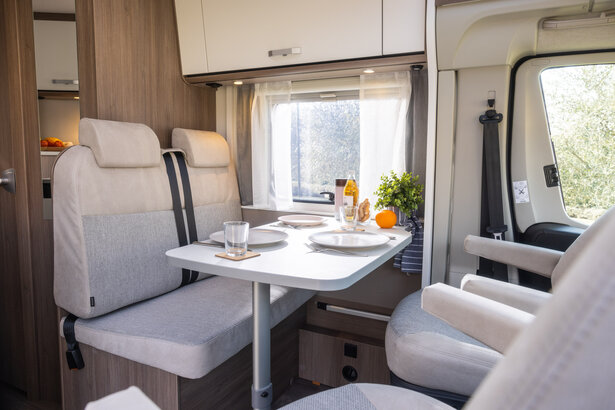 Ergonomically shaped cushions for more sitting comfort
With the ergonomically shaped seat cushions, a healthy posture is ensured not only while driving, but also while gathering at the table.
Isofix for two seats
With Isofix for two seats installed as standard, child seats can be easily and particularly firmly anchored in the vehicle. In addition, the empty child seat is also secured during the journey. The ISOFIX fastening for child seats increases the safety of the offspring during the journey.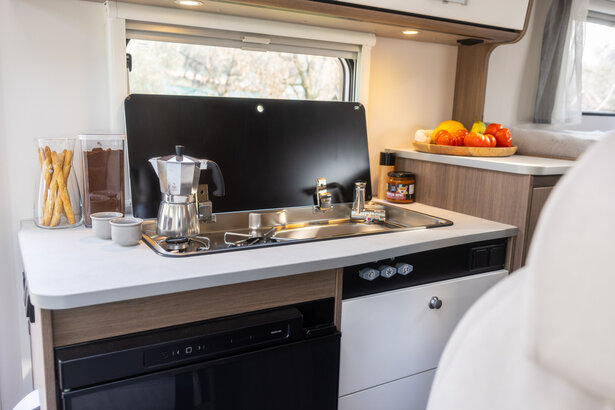 Generous storage space and storage options
The practical side kitchen is equipped, among other things, with a 2-burner hob incl. glass cover and a large sink. The generous work surface and storage area offer plenty of space.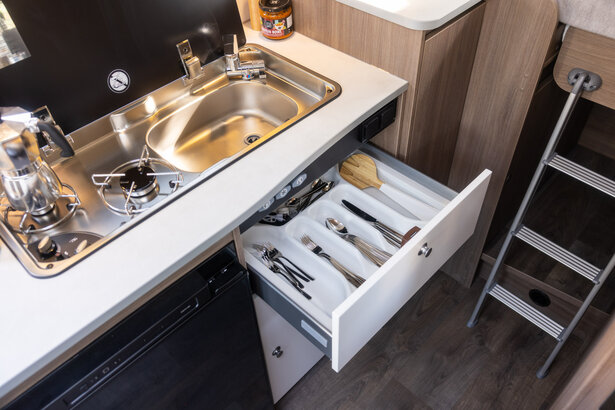 Spacious drawers with Servo Soft in the kitchen unit
The practical Servo Soft pull-in is installed in all kitchen drawers and provides additional ease of use when cooking.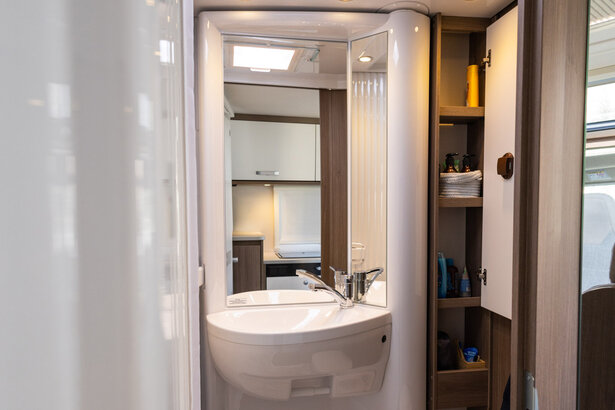 Flexibility through the Vario-bathroom incl. generous mirror surface
Something new is created in the blink of an eye: the Variobad offers everything that is needed on the go. With the help of practical storage compartments, nothing has to go without.
High quality mattresses for increased lying comfort
For increased comfort, the vans are equipped with high-quality mattresses and a wooden slatted frame. Restful sleep and relaxation on long or short journeys is included.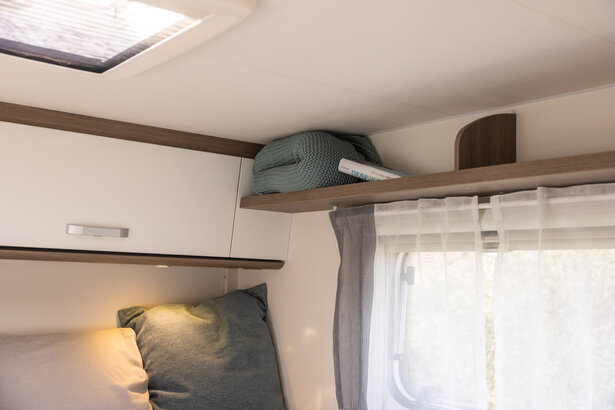 LED ambient lighting
The interior lighting is equipped with LED lights as standard. This saves power consumption and increases battery life. Since LEDs do not get hot, they also offer increased fire and accident safety.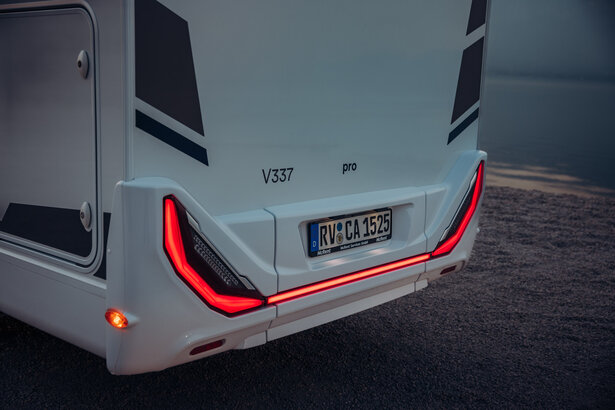 Rear light bracket with full LED light
The three-part full LED rear light moulding is not only a visual highlight, but also ensures additional safety when driving.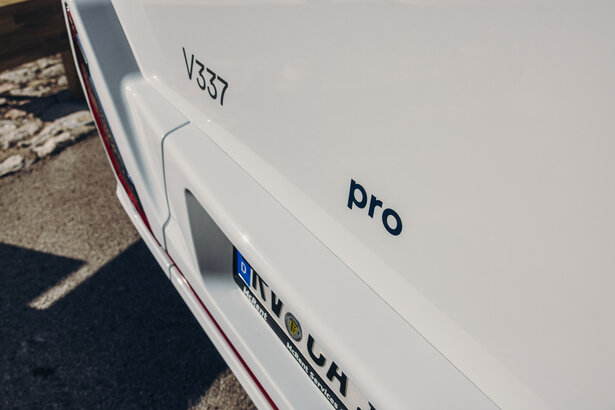 Modern masking with pro lettering
The modern edition decal provides discreet attention with the colour contrast on the side panel.
Illustrations on the website are examples only and may also depict optional equipment, accessories and vehicle decoration that are not part of the standard scope of delivery of the vehicles.